Home Page : www.otcjournal.com
Email Questions or Comments To: editor@otcjournal.com

To OTC Journal Members:
| | |
| --- | --- |
| | Time To Own Fundamentals |
As we go into the heart of the summer months, the microcap market is very heavy. The global picture appears to be deteriorating, and once again the markets seem to be held hostage to the European debt crisis. As with all things Europe, the mentality is go to lunch, and the problem will go away. Not this time.
However, consider this. The market is a forward looking beast. Markets get clobbered when they get surprised. The 2008 bloodbath was a total surprise. Investors were not ready for it, and paid the price.
Europe is different. This market had dissected, tri sected, analyzed, and taken Europe apart minute by minute. The market hasn't priced in an absolutely worst case scenario yet, but it has priced in a pretty grim picture.
Here's the good news- US equities are the only place to be, and there's tons of capital on the sidelines just waiting for the macro picture to clear up. In fact, there is the 3rd most amount of capital on the sidelines in history, and it's not going to get any return in bonds.
Time to look for value in small stocks- underfollowed companies with real numbers. Probably not tradeable, but ownable.
I have two in the cross hairs. Here's the first one for your consideration:
| | |
| --- | --- |
| | $100 Million in Revs and $20 Million in Profits for $9 Million |
Don't ask me where I find these companies. It comes from 24 years of making contacts in the small cap world, and it can't be duplicated. With the right contacts, you can find unknown companies that are absolutely ridiculously undervalued.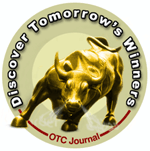 Here's the issue- do you have the patience to wait for someone else to come in after you and want the stock? After all, unknown companies don't have followings, and followings that are willing to pay more than you did make stocks go up- which is all we really care about.
So, when I find a company that generated $95 million in FY'11, nearly $18 million in gross profit, with a loss, one should take note. This company lost nearly $12 million in FY'11, but booked $34 million in depreciation (non-cash)- this suggests the company is really making about $20 million per year. Now, if that company only has 7.5 million shares issued and outstanding and is trading in the $1 area, it's absurdly undervalued by any measure.
Today's edition contains an OTC Journal "First Look" at an undiscovered gem. This company is now making the rounds in New York City- telling its story to institutional investors as it seeks exposure and perhaps capital. This is a smoking hot sector - a tried and true business that has generated profits for generations.
Wondering about their business? This company went through a tough year- it survived the Japanese Tsunami, had to rebuild some of its facilities, and is now born anew, and new to the US markets.
For your consideration: Kinbasha Gaming (KNBA)
| | |
| --- | --- |
| | Pachinko: The Favored Game of the Japanese Culture |
Do you know what the most popular source of leisure and entertainment is in Japan? Now you do- it's a wagering game called Pachinko. The game is played a machine that looks very similar to a US slot machine, and people play for many hours.
The classic Pachinko game is 100% luck- just like US slot machines. However, the new generation of Pachinko is known as "Pachislo"- a game that allows for some skill. The player can manually stop each of the spinning images
Pachinko parlors in Japan generate $234 billion in annual gross revenues and employ about 310,000 people. There are over 4,000 operators and 12,500 Pachinko parlour, employing 4.5 million machines.
Kinbasha- around since 1957, is one of the high end operators- owning 21 parlors and employing 1,000 people.
KNBA had a rough go of it in FY '12 (numbers to come out in the next week or so) as several of their facilities were shut down from the Japanese earthquake.
On Friday, after the market closed, KNBA announced it had finally re opened that last of its previously closed locations- all 21 of its facilities - many of which were damaged in the huge earthquake, are now functioning. According to the press release, there were 230 dedicated players lined up outside their facility for the grand re opening, which features the latest games.
Over the course of the next year, I expect KNBA to make numerous announcement concerning expansion and a return to profitablity. Gaming is one of the oldest past times, and this particular form is absolutely embedded in the Japanese culture.
In the meantime, it's almost impossible not to look at a company that has delivered nearly $100 million in revs and $20 million in positive cash flow for a mere $8 million valuation.
| | |
| --- | --- |
| | The Newest Addition |
Here's a picture of the newly re opened facility. 21 of these locations generates over $100 million in annual revenues, and generated $20 million in positive cash flow before the earthquake and Tsunami.
This is the facility that had 230 regular gamers lined up to get in the doors when it reopened.
I was looking at a bunch of pictures from the Pachinko Parlor, and was surprised to see English written on nearly everything.
I you want to own a little piece of 21 of these cash generating machines in Japan- mostly in the Tokyo area, you can own the stock. Since no one knows about it, there's really nothing to show you in a chart.
That stock has traded between $.75 and about $2.50 this entire year, with only about 3,000 shares changing hands daily. It won't take many shares of volume to move either up or down, so be prepared for high volatility on low volume.
The gaming industry is very popular with market investors, and this company is just starting to get really active in the investment community.
With such a low valuation, if you're a value microcap investor, you should own it at $1.00 with the understanding the stock might go sideways for sometime, or charge up the charts first thing Monday morning. It's unpredictable.
Own KNBA at $1.00- SSL $.50- upside target $10 long term. Impossible to predict short term.
Check out their new corporate video:
http://www.kinbashainc.com/ovid.html
Lots more on this one in future editions as the story starts to unfold.
---
A reminder: Catch me live on TV every Monday from 12 to 2PM eastern.
Simply go to www.bigbizshow.com, and click on the "Watch Us Live" button. I'm the guest host on the show every Monday.
Home Page : www.otcjournal.com
Email Questions or Comments To: editor@otcjournal.com